The buzzer, a firm favourite amongst children everywhere, is a relatively simple component to use. It only requires two connections, one from a + output, and one to a – input.
Note: Don't forget you will need to add batteries.
This block is the one which you will use to control the buzzer. Click the letter or HI to switch between options.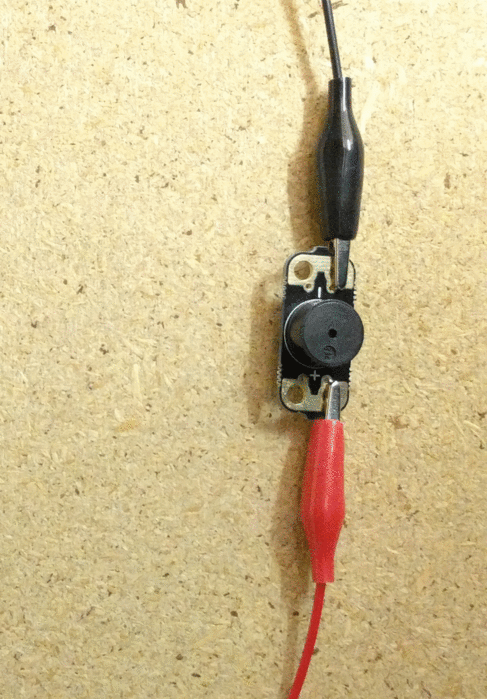 This is a representation of the buzzer working.