The Large LED, like the Buzzer, is one of the easiest crumbs to set up and use in your projects. It is clearly labelled (+-), and its built-in resistor means that you don't have to worry about additional components, or the risk of breaking it.
The + on the LED needs to be connected to an output on the Crumble (A, B, C or D) and then – on the LED needs to connect to a – pad on the Crumble.
Note: Don't forget you will need to add batteries.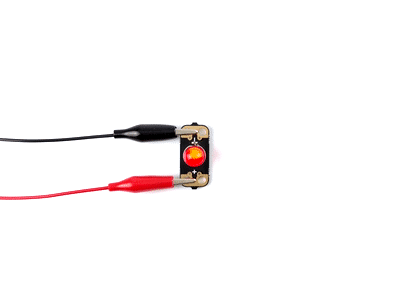 Here is the LED working, using the code mentioned earlier.