Task: To design and make a collaborative haunted house
Difficulty: Beginner +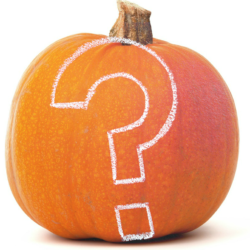 For this project you will need:
One Crumble with USB lead;
A computer with the Crumble software installed;
A battery box  with batteries (not rechargeable);
A selection of Crumbs (components);
Croc-leads.
You will also need a variety of craft materials, along with enough boxes for your chosen number of rooms.
This is a project with a difference! We are going to give you some potential ideas for your haunted house but we aren't going to tell you exactly what to do. This time, it's up to you!
The idea is that multiple rooms are created using boxes. These boxes can be arranged in any way that you want, but ultimately they will make a large haunted house. You could even include some outdoor scenes!
In this example, we have created a 'flying' bat. We have attached the bat to a lollipop stick, which is connected to a servo. The program then gradually moves the servo between -20 and 20 degrees.
Here we have made a 'mysterious coffin' which slowly opens up, using a servo. The inside shines green, and after a few seconds, the lid slams shut again. This would be great inside a room of the haunted house! You could even put a 'pop-up' vampire inside.
For our final idea, we have created the silhouette of a ghost. By cutting out and sticking together layers of paper, we can create more of a '3D' image. We then programmed a Sparkle to turn green every few seconds, to light it up. This would work well outside the 'window' of one of the haunted house rooms.
We can't wait to see what wonderful creations you make. Good luck!